8 Creative Ways to Remember Your Wedding ...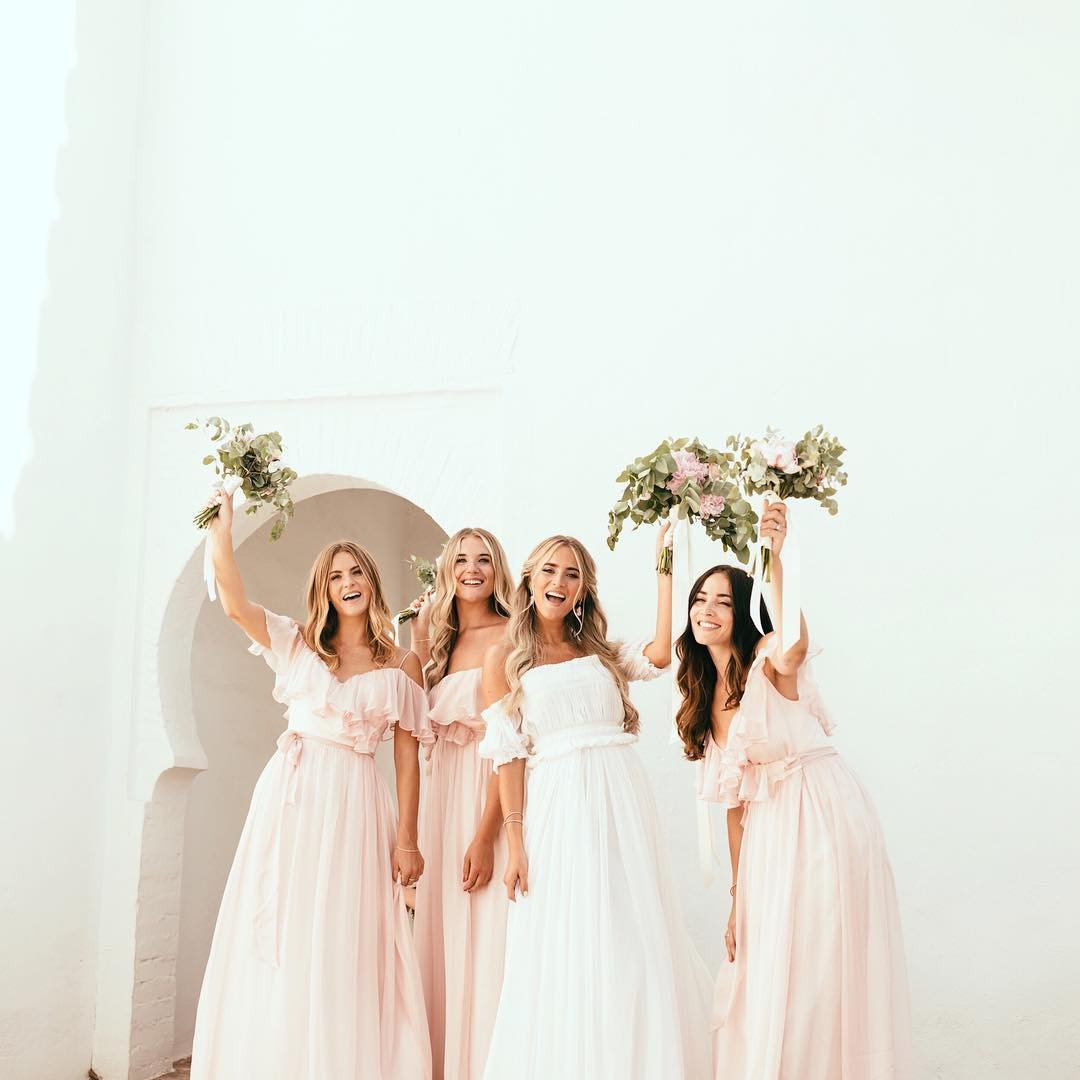 You should never forget your special day, so here are some ways to remember your wedding. Try one or all of them! It all depends on your personal preference and if you are anything like me, you'll want to try them all! They say the more the merrier, right? So, check out the below list of ways to remember your wedding and let me know what you all think!
Photos are pretty traditional ways to remember your wedding, but try this new way for a fun twist! Have your guests do an old-school "i-spy" game. You give them a list of a few moments that you want to have captured that a photographer might miss. They hunt around for those moments and snap photos. This will help you not only capture a ton of photos, but get some pretty interesting ones at that!
Exchange love letters while the two of you are getting ready separately. Have the flower girl and ring bearer bring them back and forth. Then, when the wedding is finally over, punch holes and make them into a book. Or make a scrapbook out of them!
This is one of my favorites! Compile the wedding invitations, flowers, itinerary and announcements in a shadow box! Hang it on your living room or dining room wall for an elegant and beautiful memory!
This one is easy to do! Collect all the wedding cards you receive from your wedding, punch holes in them and make them into a book! It's similar to a scrapbook or album. You can flip through it whenever you want! Save it alongside the photo album of your special day.
Frame your dress. Seriously, ladies! You only wear it once, so do something with it! Instead of hanging it in your closet and letting it collect dust, lay it carefully in a shadow box and hang it on a wall!
You can turn your engagement photos into a book and have guests sign it! It'll be a keepsake for you and an activity for your guests! How cool is that?
7.

Tip Jar / Words of Wisdom
Place a jar in the middle of each table. Have guests write "tips" or "words of wisdom" on scraps of paper and put them in the jar. After the reception, pour them out and read all of them. You'll find some pretty neat suggestions and helpful hints for a strong and long lasting marriage! Afterward, leave the jar on a counter or table in your home to remind you of your special day (and for a needed tip or two!).
Compose a story of how the two of you met and place them on each of your guests' seats. Keep one for yourself as a memory. It will be something neat for your guests to read before the ceremony starts and a wonderful reminder of you and your partner's past!
So, ladies, what do you think of these ideas? Did any of these ideas inspire you? I totally want to incorporate all of them into my future wedding! Each one is super creative! Which one is your favorite? Have you tried any of these before?
{{#comments_count}} Show Commnents ({{comments_count}}) {{/comments_count}}