When it comes to your wedding night, one of the most important pieces of clothing is your bridal lingerie. Your man has seen in you lingerie before, but there's something different about bridal lingerie! It's sweet, slightly innocent, and just beautiful. We don't wear white lingerie all too often, so when we do, you can bet it's for a great occasion! So here are 7 bridal lingerie pieces to impress your man with!
---
1

Lace Bodysuit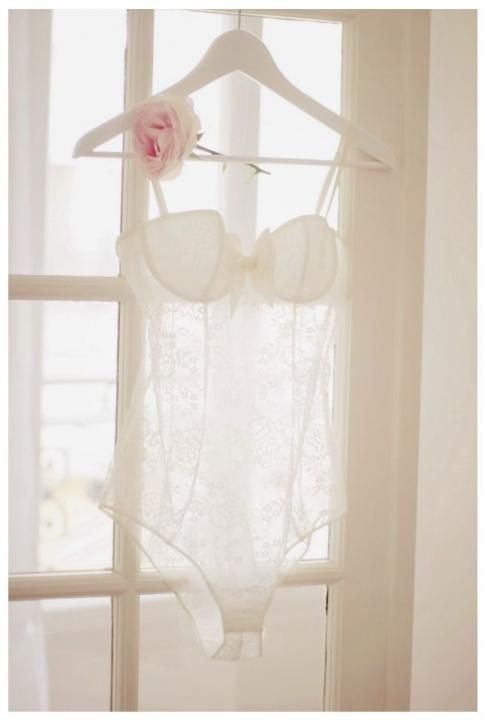 Isn't this beautiful? As bridal lingerie goes, this is what I would categorize as sexy. Pair it with a nice garter and some heels, and voila! I love the little bow detail on this number; it adds just the right amount of girlie to it! I promise your man will absolutely adore you in this!
---
2

Satin Bow Bra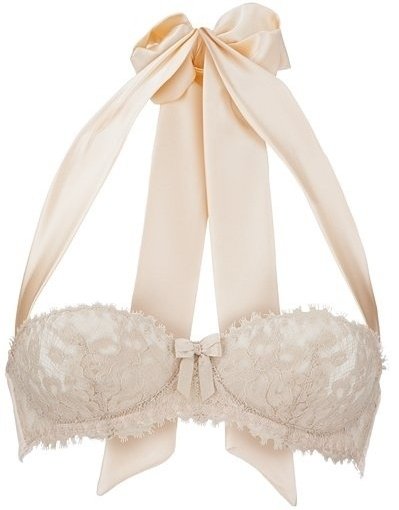 I love, love, love this! This is sensual bridal lingerie, and what I love about it is that it's both beautiful and functional! You don't have to worry about any bits slipping out! I'd say the best way to wear this is to put your hair up, and keep everything else simple and minimal. The overall effect will be stunning! He'll get to see just how sexy and feminine you are!
3

Spun Gold Set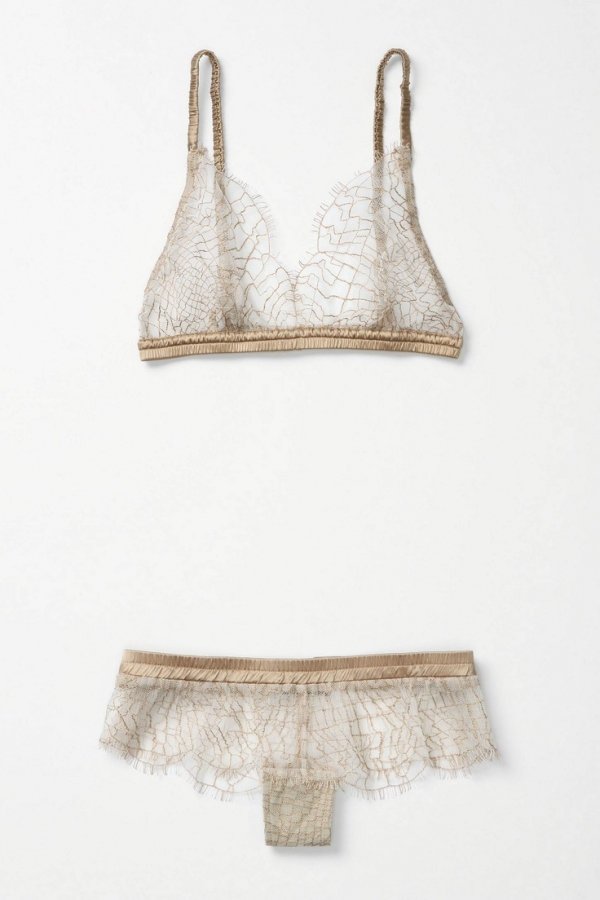 Now isn't this some sensually delicate bridal lingerie? This set doesn't need much else, maybe a satin robe and a pair of heels to go with it! The robe is just in case you get cold, and the heels are so you'll look like a Victoria's Secret supermodel!
---
4

Bow and Veil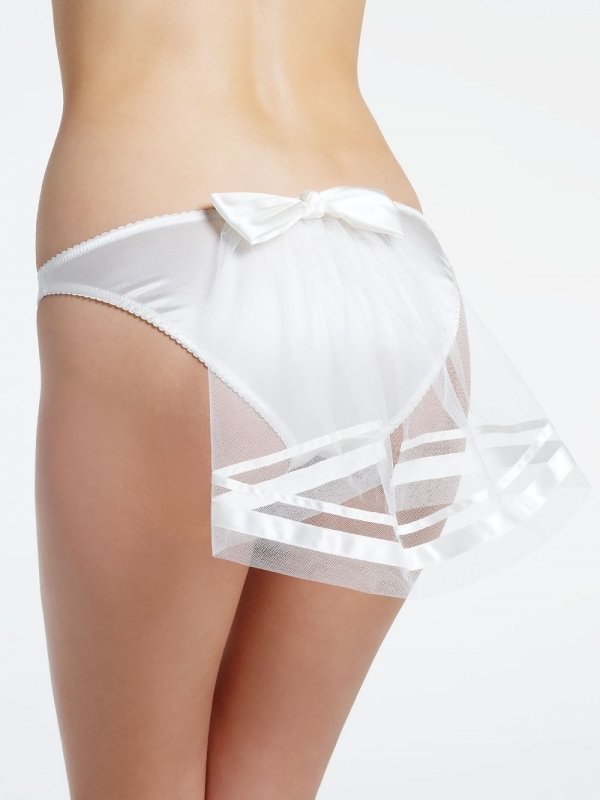 This is absolutely adorable! I love the cute little bow and how it looks like a veil at the back. This is both cute and sexy bridal lingerie, and being the perfect combination of sexy and cute is what guys love! Plus, if you want to do a little lingerie shoot as a groom's gift, why not put this one on?
---
5

Babydoll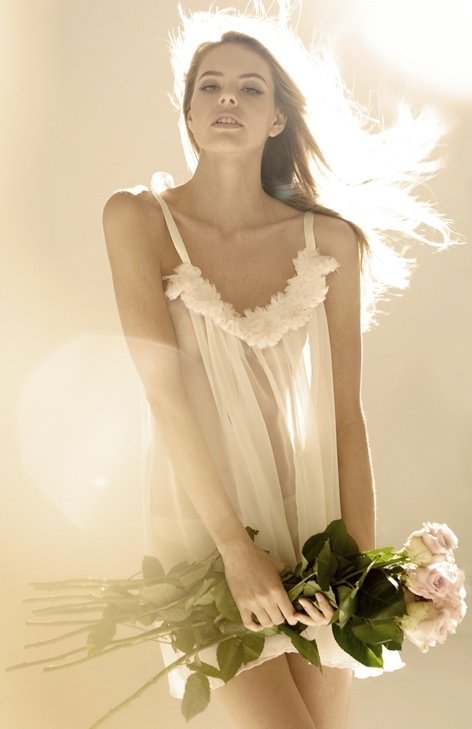 For the more conservative bride, this is the perfect bridal lingerie! It's sensual and sweet and will make you look like you just walked out of a fairytale. And let's face it, on the night of your wedding, you did just walk out of a fairytale!
---
6

High Waisted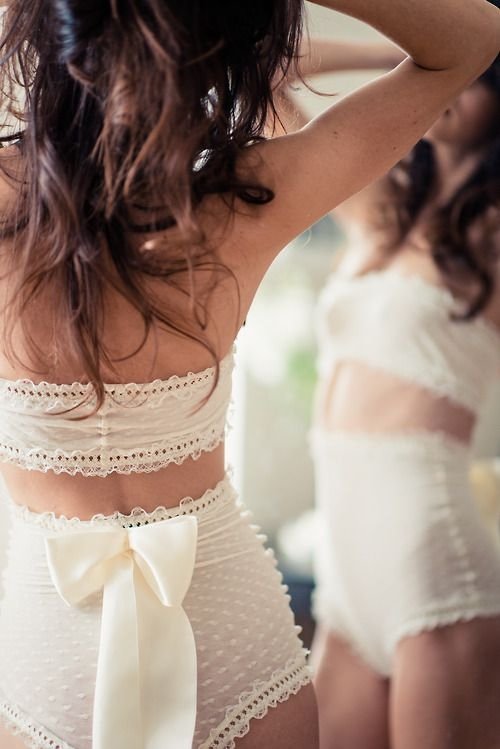 High waisted bridal lingerie is old school, but so classy as well! I love the little bow on this number! This is a perfect set for the old school glamour bride! If someone on Mad Men were to wear some sexy lingerie for her man on her wedding night, I imagine that this would be it!
---
7

Barely There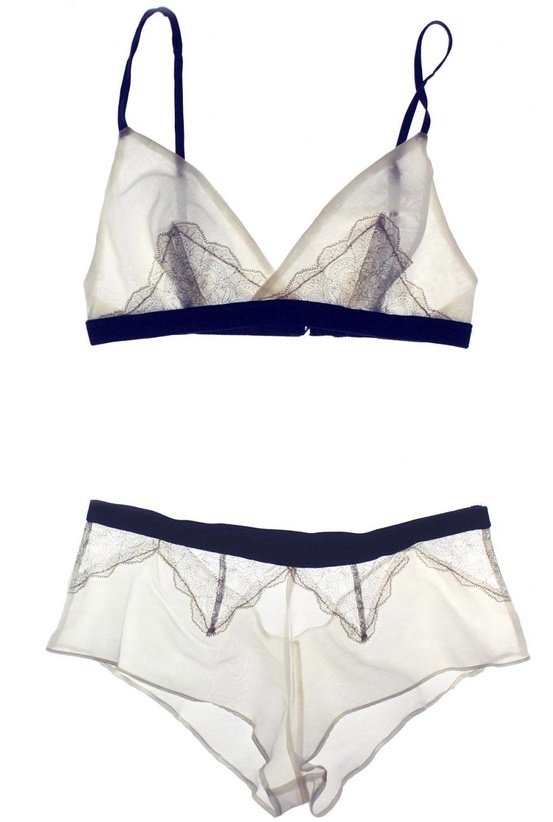 Barely there bridal lingerie would probably drive him crazy, and with good reason too! This set here looks super comfortable but is super sexy at the same time; it's a win-win for everyone! Just make sure to stay under the covers with this one, or get a robe because you might get a little chilly!
One of the most popular gifts to give a future bride-to-be is bridal lingerie, and brides-to-be love receiving it too! So whether or not you're shopping for yourself or a friend, it's good to know we have tons of options to choose from! There's something for every bride, and no matter what your style you're bound to find something that speaks to you! So tell me, what's your favourite kind of bridal lingerie?
---
Comments
Popular
Related
Recent