7 Bridal Fashion Tips for Stylish Brides ...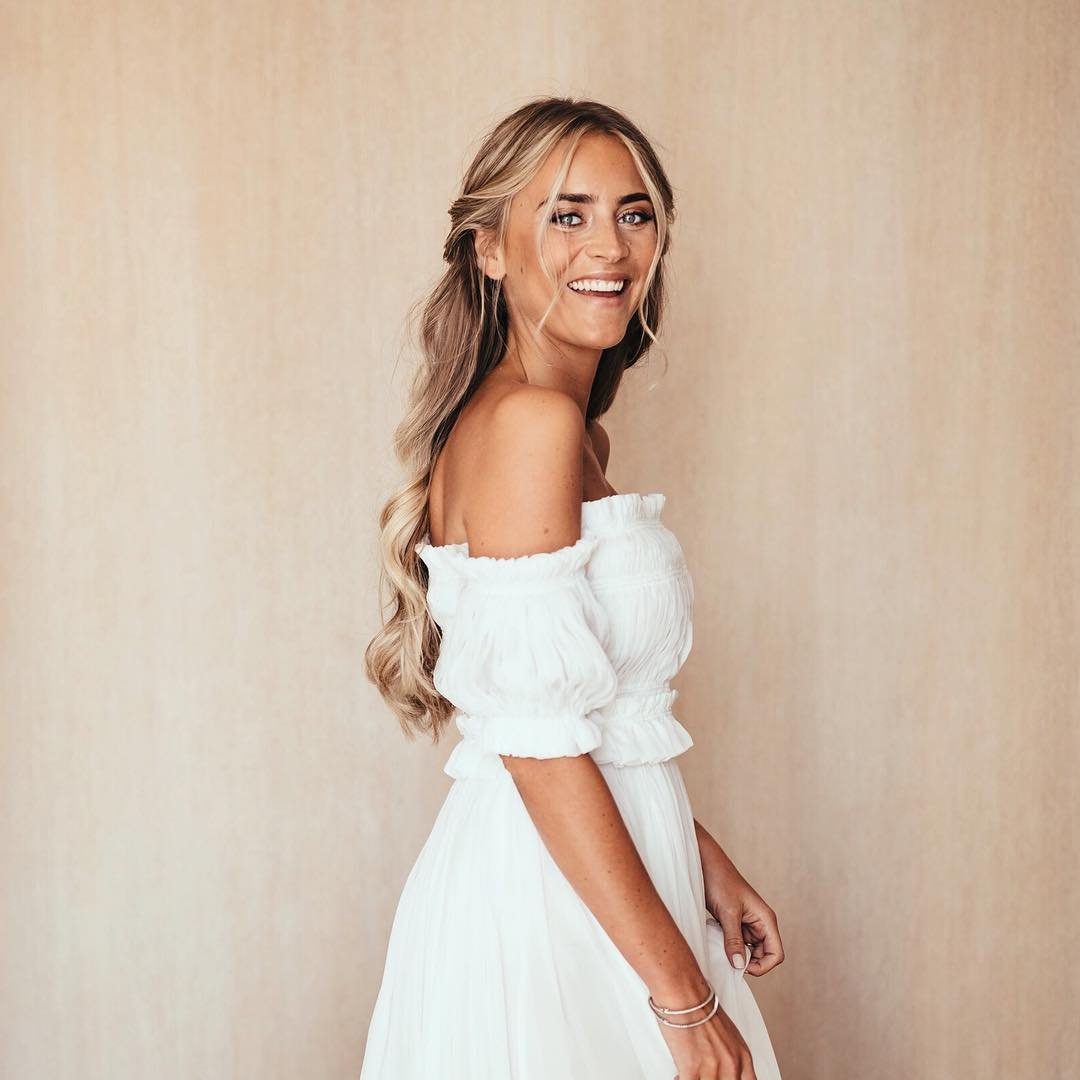 Bridal Fashion today is just as fun, just as glam, just as chic as any other fashion could be which pretty much means your wishes, hopes and dreams have no other limit but the one of material nature! However, not being able to afford something doesn't mean you can't look just as perfect so feel free to buy bridal magazines, keep yourself updated with all bridal fashion news and search for interesting bridal fashion tips and looks worth keeping in mind! I have a few tips of my own as well so scroll down and let's begin!
1.

Consider Statement Jewelry
In case your choice is a simple satin or silk wedding gown, feel free to glam-up your bridal style with a gorgeous statement necklace or, in case the neckline doesn't allow such things, opt for a statement bracelet! Bridal fashion doesn't have to be all sweet and low key and although a statement piece might seem like too much, it also might prove to be the missing piece that will make the puzzle called "bridal attire" as perfect and complete as you could ever hope for.
Remember how Carrie chose to accessorize that fabulous Vivienne Westwood gown in the first Sex and The City movie? Well, feel free to use her fabulous feathery hairpiece as a guideline! Short veils, headbands or chic hairpieces could really help you present yourself as a fabulous, fashion-conscious bride that you are and, since these things can be made on your request, you don't even have to fear about looking like someone else!
3.

Don't Be Afraid to Add Some Color
If I don't manage to find a box clutch to match my perfect shoes or the shoes I have in my mind prove to be less perfect than I'm expecting they'll be, I'm planning to switch to plan B which involves red shoes and red bag! You can modernize your bridal fashion with a bit of color too and, if red seems like too much for you, be sure to give green, lilac or even blue a shot! A satin ribbon around your waist will make every fashion-conscious guest wonder, "Oh my gosh, is that a Vera Wang dress?" plus, it gives you a chance to wear a color identical to the one used for your bridesmaid's dresses while honoring your traditions and wishes!
My mom got married in a three piece suit and she never ever regretted her choice! Had she been forced to wear a traditional gown in order to please others, she might have been experiencing different emotions while looking at her wedding photos now. What I'm trying to say is this – with so many fabulous solutions to choose from, you simply can't allow yourself to wear something you're not 100% happy with! Bridal fashion is just as good and diverse as any other fashion these days and you don't have to be worried because everything a bride could wish for has been made available!
I understand that you don't want to risk being a plain Jane on your wedding that but, please, please, please take it easy with the glittery, crystallized stuff! You certainly don't want to look like your grandma's vintage chandelier! Crystal embellished dress and crystal embellished shoes are not a good match! Yes, your wedding is your time to shine and, although the right choice of bridal attire could certainly add some glitz, you shouldn't let it do all the glitzing! YOU are supposed to be the one to get all the attention and, should your guests choose to wear shades, it should be due to the fact that your beauty is blinding!
6.

Don't Be a Fashion Victim
Being stylish, looking glamorous and fabulous has more to do with choosing styles and cuts that flatter your body than spending a lot of cash on your attire which is, if you ask me, the reason for which Mariah Carrey didn't have a lot of formidable red carpet appearances in her career. Now she certainly is an example of how an ill choice can make a totally beautiful woman look ridiculous! You certainly don't want to look ridiculous on your wedding day – do you?
7.

Observe Your Bridal Look as a Whole
One can choose to wear all of the finest couture pieces and still look average while other might choose less extravagant attire and work it like a pro! What's the secret? Well, your bridal look, just as any other look for that matter, needs to be made of pieces that look great together which means that, although very beautiful on their own, the shoes you're thinking of buying aren't of much use if they don't look good with your dress. I personally find accessories and footwear sold as "bridal fashion" or "bridal line" quite boring and ridiculously expensive (even bridal Louboutins look barely average) so, if you share my opinion feel free to do what I do – check regular lines and stores selling non-bridal stuff first!
Feel free to use these bridal fashion tips, ladies, let them inspire you and I'm sure your wedding photos would prove to be more than just bridal magazine cover worthy! Now – Would any of you lovely brides-to-be be willing to take the mic and share a few of her favorite bridal fashion tips?
Top Image Source: weheartit.com
{{#comments_count}} Show Commnents ({{comments_count}}) {{/comments_count}}