7 Beautiful Ways to Remember a Deceased Parent at Your Wedding ...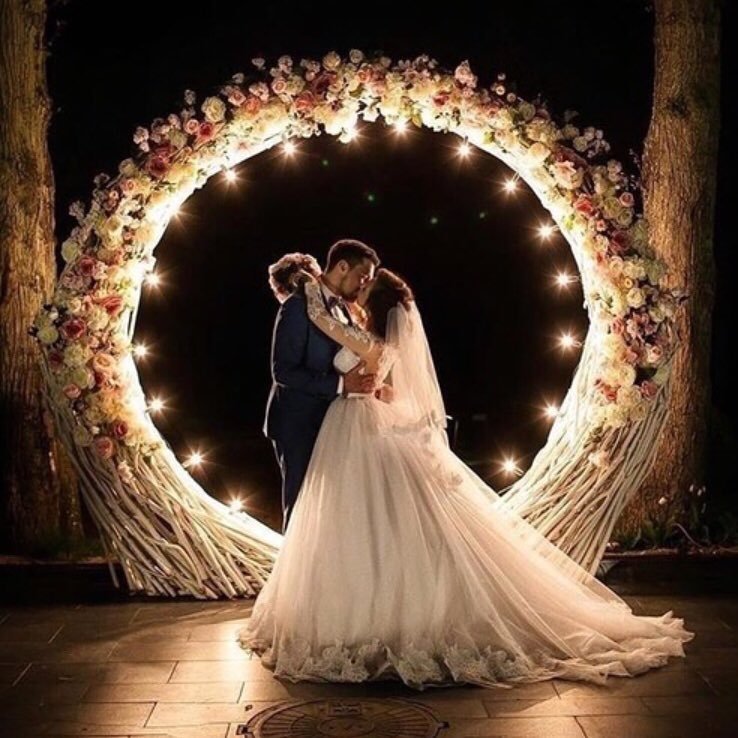 When I was 15, I lost my father to cancer. For others who have lost a parent, you know that time doesn't makes it easier. Often, it even makes it harder when you go through big life events and realize that they won't be there to share in that moment with you. For those of you who are thinking of ways to celebrate your parents on your big day even though they can't be there, here are 7 beautiful ways to remember a deceased parent at your wedding.
1.

Parents' Wedding Photos

Just like the main picture to this article, have your photographer take a picture of you and your new husband holding up photos of both your parents on their wedding days. This is a cute idea even if you're lucky enough to have both of your parents there on your big day.
2.

Favorite Flowers

This may be more for those who have lost a mother, but why not incorporate your parent's favorite flower into your bouquet? It can be a small yet beautiful reminder of your parent. After the wedding, dry out the flower and put in your wedding album as a cute keepsake reminder.
3.

Embroidered Heart

Find some kind of cloth that your parent loved whether it be an old shirt, scarf, or handkerchief. Then, have it embroidered as a heart onto the back of your wedding dress. This way, a piece of them can be with you throughout your special day.
4.

Bouquet Memory Locket

I came across some websites that will make a memory locket to put on your bouquet. This is a subtle but beautiful reminder of your loved ones who can't be there on your special day. If before your wedding you're feeling nervous or sad, it's great to know you have a keepsake to look at of your parent or parents that will give you strength. Be sure to take off the locket before throwing the bouquet later though!
5.

Reuse Mom's Wedding Dress

If you still have your Mom's wedding dress, this is a great way to remember her if she can't be at your wedding. Of course, you don't need to keep the same design if you don't like it. Your mother would want you to feel beautiful on your big day and be in a dress you love. Alter the dress to your liking or even use parts of the dress to create a new dress altogether.
6.

Father-Daughter Dance Picture Slideshow

A big moment for any girl on her wedding day is the father-daughter dance. If your Dad can't be there, it may feel devastating that you can't share in that special moment like other girls. But instead of cutting out a father-daughter dance all together, pick the song you dreamed of dancing with your Dad, and play it over a collage of pictures. Your family will love reminiscing about your Dad through the photos and you can still have the chance to play your song for him.
7.

Leave a Chair with a Flower Open at the Ceremony

This is a simple yet beautiful gesture to do during your ceremony. Where your mother or father would have been seated at your wedding, leave an empty chair. On the chair, place a rose or a candle. You can even choose to hang a sign on the chair that says "In Loving Memory of..." with a picture of your Mom or Dad.

The main thing to remember is that even though your parent or parents can't be there physically, they will be watching over you on your big day in spirit. Your parent should be a part of your wedding whether they can be there or not. What were some ways you remembered a deceased parent on your wedding day?

{{#comments_count}} Show Commnents ({{comments_count}}) {{/comments_count}}