8 Ways to Handle Pre-Wedding Jitters ...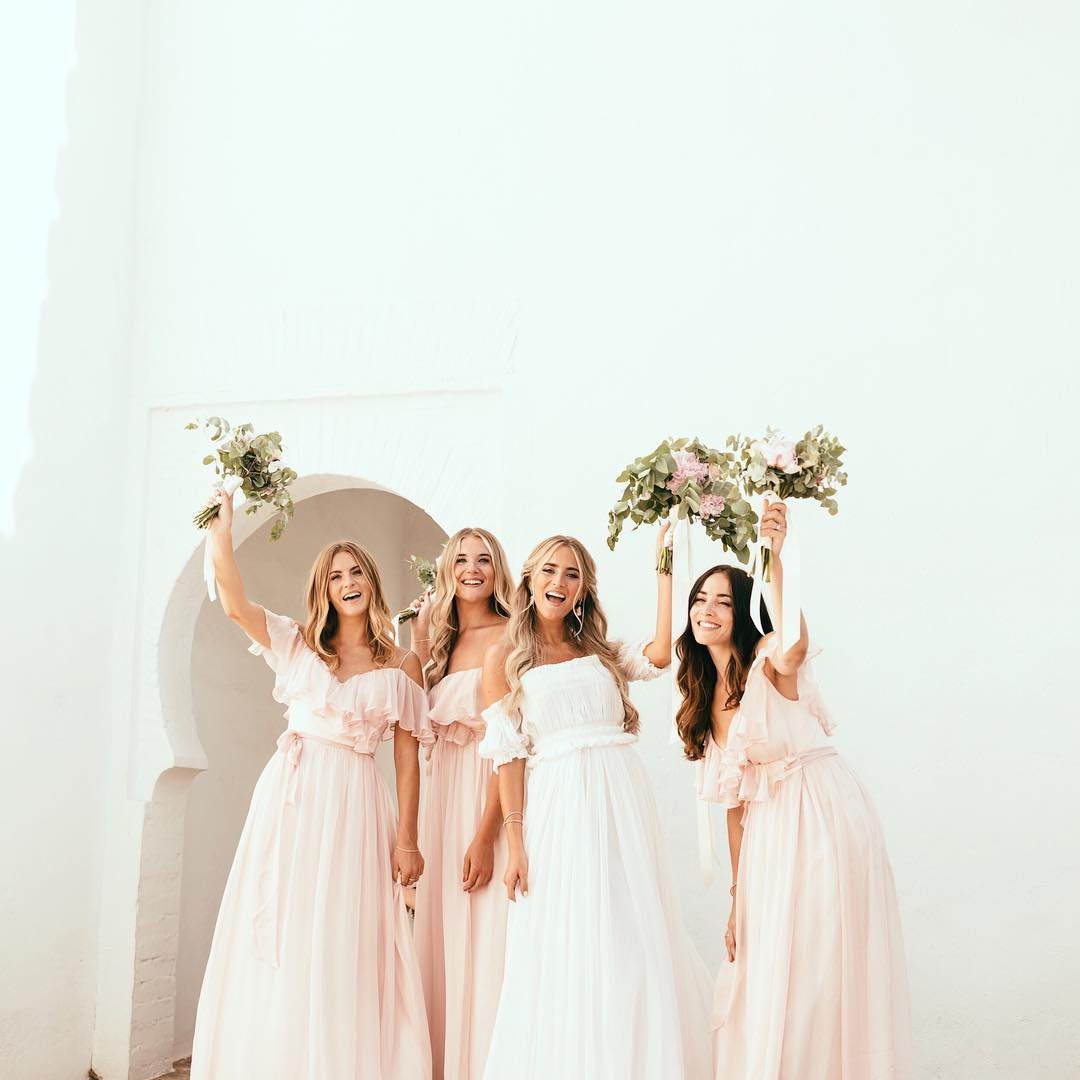 You've dreamed about this day since you were just a tiny little girl. Now here you are all grown up and quickly approaching the day where you will go from a "Miss" to a "Mrs." As you plan your wedding, it's normal to feel a little nervous. In the weeks leading up to your wedding, you might get "cold feet" or find yourself having nightmares about tripping down the aisle. When you start feeling the anxiety arise, here are 8 ways to handle pre-wedding jitters.
Try not to dwell on what might happen tomorrow. Keep yourself focused on today and the tasks at hand. If you are obsessing over whether your wedding gown will fit, stop worrying and go work out. Stay in the moment and do what you can today to get ready for what is coming.
If your wedding "to do" list is long and you are feeling overwhelmed, it's time to call in some reinforcements. Delegate all of the tasks that you possibly can. Ask bridesmaids to help with errands, decorating, or other items on your list.
When you feel anxious or nervous, it might be time to take a break from planning. Spend some time doing something that is completely non-wedding related. Have lunch with a friend (don't talk about wedding plans!) or hit the mall. Just take a break from the wedding plans and you will feel refreshed when you start planning again.
4.

Remember the Beginning
A case of cold feet can hit at any point in the months leading up to your wedding. The best remedy for cold feet is a stroll down memory lane. Think about the reasons you fell in love in the first place. Remember the beginning of your relationship and all of the magical moments since it began.
Keeping yourself organized can cut down on pre-wedding anxiety. Make a list of everything you need to accomplish before the wedding day arrives. Then you can see your progress as you get things done.
When those pre-wedding jitters hit, try talking to someone who will listen and understand. Talk to your mom or your best friend. Talk to your future husband. Just talk it out and you will feel better.
If you need an objective opinion, visit a counselor. Share your fears and concerns and get to the bottom of what is causing them. By understanding the root of your anxiety, you can deal with it and move forward.
Look for a way to relieve your stress. You need an outlet! You could go for a run or take a dancing class. Maybe you would rather spend your time writing in a journal or painting. Find a way to express your feelings and get rid of stress.
These are just 8 ways to handle pre-wedding jitters, but there are many more. Don't ignore the feelings of anxiety as they come to the surface. Make sure there are no legitimate reasons to back out of the wedding and then move forward. Cope with your wedding stress and remember that this will all be behind you one day very soon as you start your new life with the man you love.
Top Photo Credit: L. Ryan Riley
{{#comments_count}} Show Commnents ({{comments_count}}) {{/comments_count}}